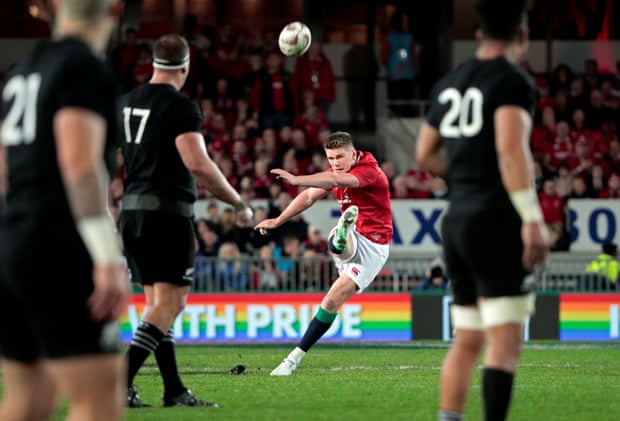 Series tied 1-1 (third's test score: 15-15).
What a game, the Lions put on a defensive effort. I don't think any other country or countries could have withstood the All Black onslaughts, so good and heavy was the defense that I have never seen the All Blacks drop so much ball. At one stage the All Blacks had 78% possession and whilst the Lions never looked like scoring a try they continually repelled the All Blacks.
I don't think the All Blacks tight 5 have received enough praise, they virtually dominated the scrum and negated the Lions platform over the advantage line, something they could do in the 2nd test although with a man advantage. I was slightly perplexed with some of the penalties given in the latter stages of the game by Poite to the Lions that evened up the possession somewhat. Warburton was fantastic at breakdown and stole or slowed down so much ball, with Johnathon Davis a colossus in the mid field.
The question asked earlier in the tour who of the Lions players would make the All Blacks team, currently I would say Davis and Warburton, whilst Itoje is the flavour of the month in the press, I still don't believe he could oust Retallic and Whitlock. I was skeptical with Hansen calling in Laumape and Barrett for their first run on debuts however they were both fantastic, I am not saying Smith and Crotty could have done better however we will never know. It was also good to see the fridge running over people as is his want, with himself and B Barrett making incredible running metres along with the Lions Williams.
If you're into Rugby, read on.